Investors always ask me if it is worthwhile for them to get a real estate license – the answer depends on each individual situation.
Having a real estate license will ultimately save you quite a bit of money when you sell the property as you won't need to pay the commission fee.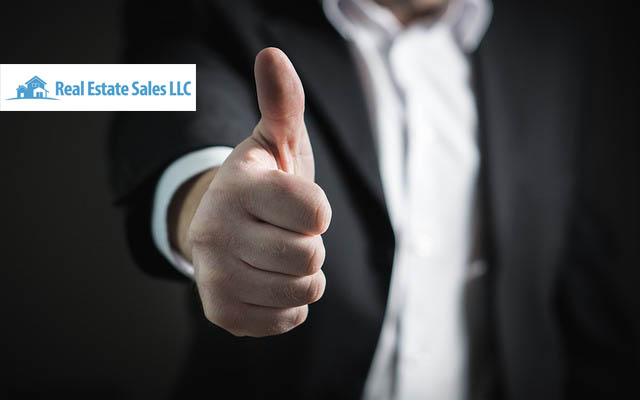 With that being said, a good real estate agent is difficult to replace as they usually have many more potential buyers than you and many times can sell your house much faster than you may be able to.
Of course, you need to find a good realtor first which is actually not as easy as one might think. In addition, getting a real estate license takes time (75 hour class) and is much more difficult than most imagine, however if you have the time and energy I would recommend getting your license as it will ultimately save you quite a bit of money and will also give you access to the MLS an extremely valuable tool.
Having your license can open many doors for you within the real estate world, with that being said it is not a requirement as an investor, in fact most investors don't have a license.
I am a proponent of continued education, especially when discussing real estate.
If nothing else, you will learn quite a bit of valuable information by attending classes to obtain your real estate license.
You will learn about legal contracts, deeds, encumbrances, land use controls, how to transfer title, property management, basic real estate investment, specific state laws, property valuation and real estate financing practices to name just a few.
Personally, I try to read an article a day that focuses on real estate, a real estate class has the potential of being ten times more valuable and will give you quite a bit of knowledge that will give you a competitive advantage over other investors.
I am not suggesting that you even activate your license, however it couldn't hurt. T
he most vital component for an investor is the continued education piece and of course the savings on commission costs when you decide to sell your properties.
A real estate license gives an individual the opportunity to be an agent, but also opens many other occupations in the real estate field.
With a real estate license you will be able to do the following:
Listing real estate for sale or rent – examples include but are not limited to soliciting listings, providing information to the property owner and preparing listing agreements or property management agreements
Selling or buying real estate – examples include but not limited to advertising listed property for sale, showing listed properties to prospective buyers, providing information about properties to prospective buyers, negotiating a sale or purchase of real estate and assisting with the completion of contract offers
Leasing or renting real estate – examples include but are not limited to advertising listed property for rent, showing listed rental property to prospective tenants, negotiating lease terms and assisting with the completion of lease offers and counteroffers using preprinted forms and communication of offers and acceptance
Conducting a real estate auction – an auctioneers license is also required to auction real estate
Selling, buying, leasing, assigning or exchanging any interest in real estate, including a leasehold interest in connection with the sale or purchase of a business
Referring a party to a real estate licensee, if done for compensation
An individual should have a real estate license if all three of the following elements are present:
Real estate services are provided
the service are provided for others and
the services are compensated transnationally on a commission or bonus basis.
Despite the size and complexity of the real estate business, many folks think of those folks with a real estate as only brokers.
In actuality, today's real estate industry employs millions of knowledgeable individuals who are well trained in specialty areas such as appraisal, property management, financing, development, counseling and education.
Each of these areas is a business unto itself, but every real estate professional must have a basic knowledge of these specializations to be successful.
Of course, there are many other specialties within the real estate business.
Practitioners associated with mortgage banking firms and those who negotiate mortgages for banks and savings associations are examples of professionals associated with those areas of specialty.
Members of corporate real estate departments as well as officials and employees of government agencies such as zoning boards and assessing offices are further examples. While a real estate license is not required for many of the professions mentioned above it surely would not hurt your chances to get the job if you had a license.
As an investor, there are some real advantages of getting your real estate license, they include but are not limited to commissions, access to the MLS and last but not least personal and business growth through education and relationships.
Getting your license means that you can get commission from your purchases and sales.
Real estate commission is 6 percent. Its split in half between the buyer's agent and the seller's agent, unfortunately, your broker will keep some of the commission you earn.
While the profit you're looking to make might be a lot greater than your commission on the home, the added revenue is nothing to ignore.
Earning commission is especially important for young professionals looking to get into the business.
When you're a real estate agent, you also have direct access to the MLS system where homes are posted by all brokerage firms.
This will give you access to a wider pool of homes to choose from.
Additionally, if you don't have access and your agent is also an investor, he or she may choose to keep the best properties and give you the second rate properties.
The MLS has historical data about each property that could affect your decision to invest.
The data includes what the house has sold for in the past, comparable properties and how quickly those comparable houses sold.
Finally, having a license can help you form relationships that will help you down the line.
Another agent you interact with might find something he or she thinks will interest you and forward you the lead. You learn about operating a real estate business and how to hire and structure your team.
Many investors look to buy properties from highly motivated sellers but would walk away from anyone not motivated enough to sell at a hugely discounted price.
Some investors also lose out on deals because the seller doesn't trust them and prefers to work with an agent.
As an agent, you can help folks sell their property for a high price and get a commission from it, you would no longer lose that revenue from folks that didn't want to work with you or were not motivated enough.
As an agent, you can increase your business tremendously by providing a service for all sellers and not only those highly motivated folks.
Of course there are some drawbacks to getting your real estate license and those include the requirement to share your commissions with your broker, paying annual fees and believe it or not but some folks don't like working with realtors and as a realtor you have to disclose that you are indeed a realtor or you risk losing your license.
The bottom line is getting your real estate license will not hurt you and can actually give you other avenues for income.
It is most definitely not necessary but it can help you, especially if you are looking to get into the real estate investing world and if you are looking to invest full time.
Getting your license is a personal preference but if you have the time, energy and desire I would encourage you to at least take the class and start expanding your real estate knowledge as well as your network group.
Happy Investing
Real Estate Investing is the smartest and best way to invest