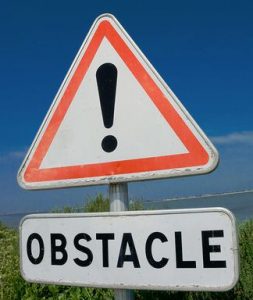 Closings are usually 30 days from when the purchase/sales agreement is signed. Many things can happen during this time period to delay or complicate matters.
The most important piece of advice I could give you is to always keep your cool and stay positive. Remember to always check in with your closing attorney, buyer and/or seller throughout the process. You should never assume that things are fine, and make sure to do your due diligence.
Items listed below are the 5 obstacles you may face, most of which are not insurmountable
Lien against the property that the motivated seller was not aware of – in this case you must explain to the motivated seller that the lien must be paid first before they are able to be paid. Be compassionate with your seller but make them understand that this deal is still in their best interest.
The property is in more than one individuals name – usually the motivated seller is aware of this but in some cases they are not so you will need to the explain to motivated seller that all signatures are needed to close. Sometimes you will need to speak with other individuals on the deed.
Parcel of land is not the size that the cash buyer had originally thought. If you gave the wrong information to your buyer, you may need to decrease your price but most of the time difference in price will not be large enough to make a big difference.
Property has hazard substances – in some instances the buyer will walk away. However, the first thing you should do is try to get the seller to take care of the issue as they will never be able to sell property in its current condition.
Property is in zoning violation or violation of health and government codes which adversely affects the value of the property. In this circumstance you may need to reduce your price to make the deal happen.
Most of the times closings will go on without a hiccup. However, you should be ready for issues to arise. Remember to keep your cool and be confident. Be persistent and remember to always act with a definite purpose. Go and make it happen – you've got this!