Franchise Opportunities, Americas oldest and largest Franchise Website for people looking to start a business announced their 2020 award winners and after 2018 and 2019, Real Estate Sales LLC has been voted top 3 Business to start in 2020.
Click Here to View Official Press Release from Franchise Opportunities
If you are looking to establish your estate business you should read this article. It helps real estate agents or even people without experience to succed. You may be thinking this is a biggerpockets investor business type but it is not. You'd be surprised how you can do this business with little or no money.
Read on and check the FranchiseOpportunity.com site regarding our business.
Franchise Opportunities looked at several different characteristics that make any starting and running a business a success.
Real Estate Sales LLC – Flip Cheap Houses provides the following benefits:
A+ Rated Company
Proven Track Record – 12 Years in Business
Learn how to flip houses with no financial risk
One-On-One Training for 12 months with professional real estate investor
Thousands of motivated seller leads for 12 months
Low startup costs – Minimum of $13,750
Work From Home/Flexible Schedule
No Employees
No equipment to buy/No inventory
Provides a business plan and a marketing plan
According to LinkedIn.com. "The heart of your business success lies in its marketing."
Real Estate Sales LLC – Flip Cheap House™ will also provide a foundation for your marketing plan.
A successful business, even a real estate investment business, needs to understand their customer base.
Real Estate Sales LLC – Flip Cheap House™ has done all the research. Now all you must do is commit to implementing the process.
Real Estate Sales, LLC has a revolutionary Motivated Seller Lead Generation system that finds hundreds if not thousands of individuals in your area that have 2nd properties that they want to get rid of and they owe little to nothing on the property.
These motivated sellers just want to get rid of this non-producing asset which allows anyone to negotiate a great deal to make significant profits. You don't use your own cash or credit to take advantage of these deals, therefore you have nothing to risk.
Unlike most companies, Real Estate Sales pairs their clients with mentors that have actually worked their system and seen great success. In other words, these folks are real investors that mentor and support their clients. The mentors are in a unique position to support their clients as they have and are doing the exact same thing as their clients.
The technology and mentoring provided by Real Estate Sales, LLC – Flip Cheap Houses™ for their clients has caught the eye of many news outlets. Just to name a few:
ABC Sean Hannity Colin Cowherd AOL Los Angeles Times
CBS Rush Limbaugh Rich Eisen Wall Street Journal USA Today
NBC Glenn Beck Mike & Mike The Guardian New York Times
FOX ESPN Huffington Post BBC News Rush Limbaugh
CNN FOX Sport YAHOO Washington Post FOX Business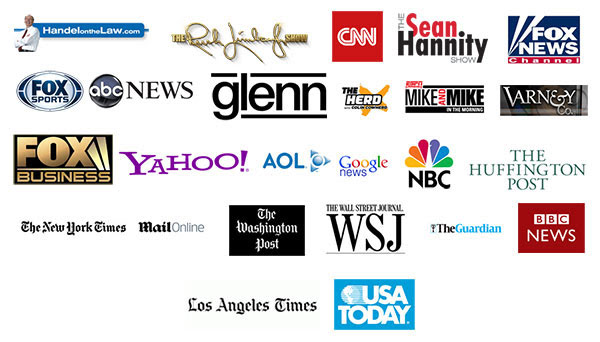 PROOF! Our students are making money in a record time, using all the tools and marketing plans Real Estate Sales LLC provide them with. Please check some of them below:
Below you can find some interviews on video with our students:
And below you can find some reviews and testimonials from our students in plain text:
I cannot say how excited I am to be working with Real Estate Sales LLC and my Coach/Mentor! It's great to have a coach that is available to you 7 days a week. I'm getting this real estate business started on the side from my regular JOB and I need a coach/mentor that is available to me 7 days a week working around my schedule. This was a big deal to me when I was checking out Real Estate Sales, LLC. I need to be productive with whatever time I can put towards this business because my goal is when I meet or beat my regular job income I want to quit and concentrate on building my own family business and build wealth for my kids and grandkids.
I heard Real Estate Sales, LLC had a much different system than all these other real estate seminar and coaching companies and it became reality when I started getting calls within just a few days of sending letters to the motivated sellers they gave me……. and then the fun began!
My coach/mentor is walking me through the process and helping me understand every single property opportunity that comes my way. My coach/mentor and I recently worked through the sale of a property. With the down payment I received from the Cash Buyer and the escrow amount, I made just under $27,000! (See Escrow Amount in Picture) $21,850.61).
IF you are thinking about investing in real estate and you want to learn from active investors, this is the right company!
Jacob
Testimonial from Nigel and Penny: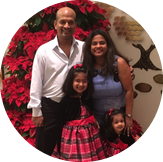 Hello,
We signed up with Real Estate Sales just over a year ago. We signed up with no experience or knowledge of real estate or real estate investing. Through Real Estate Sales LLC's leads and mentoring as well as our consistent hard work, we have done several deals!! We were coming up on our 1 year with Real Estate Sales LLC and knew we definitely wanted to continue with our coach and continue to get the quality leads. We decided to negotiate a new contract with our Coach and Real Estate Sales LLC as we know how valuable the leads and mentoring are to our business and to our continued success. We are so pleased with the outcome and the consistency with the everyday real life investing advice from our mentor!
Thank you Mark for your dedication and patience with us. This is a new endeavor, everything is unfamiliar but with your support and knowledge we are opening new doors. We really do appreciate your time and effort. Thank you for always being positive and helping us stay positive to achieve our goal. We strongly believe that God puts people in our lives for a reason…I can honestly say i am not a very patient person (Nigel will agree), so i am glad that we have you Mark 
 Thank you !!
I live in Florida and have been working with Real Estate Sales for a few months. The experience has been very knowledgeable/profitable and our coach has been great in every aspect. Real Estate Sales LLC is the best real estate school ever!
The first option that we signed was exciting. Now, few months into the process we have recently closed on our 4th deal. This deal made us 15k. We quickly learnt that not every deal is simple, although this one was not a walk in the park, we did have our coach to guide and answer any question or concern we had.
Sky is the limit. We know we made the right choice with Real Estate Sales and we hope to continue to succeed.
I have just closed another deal with real estate sales and wanted to share. I started not knowing the first thing about real estate but in a short time I have become extremely knowledgeable. The support has been great and the leads provided have been tremendous. I have done quite a few deals and know more are to come. The system works and will work for the rookie as well as the professional investor.
Best regards
Nigel and Penny
Click here to check more on the Reviews/Testimonials Page here <<<
If you feel that you are interested in Real Estate Investing, and need more info, you can also contact us by using the info below:
Real Estate Sales LLC
Address: 410 S Rampart Blvd STE 360 Las Vegas, NV 89145-5730
Phone: 1-800-644-1630
Text: 402-676-5720