Making money through real estate works and has been proven time and time again. Many agents are asking themselves: How do I find Investors to help grow my Real Estate Business?
Well, investors usually specializes in different areas of real estate, such as residential, multi-family or commercial.
Some investors flip houses for profit, while others hold on to real estate in the hopes of building long term wealth. Some investors advertise online, while others are found through word of mouth.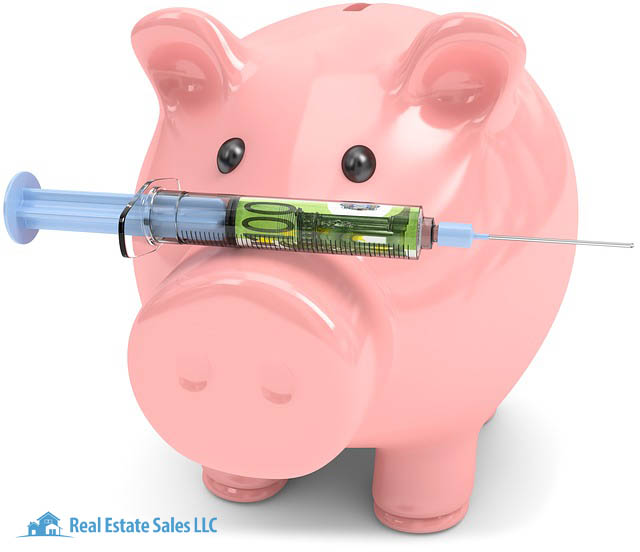 If you want to find real investors, you have to go where they go.
Most investors are very interested in working on deals relating to their specialty, so it is not hard to get their attention.
Real Estate investing is a relationship business, if you are serious about building wealth in real estate you will need to be committed to networking.
If you have a good deal, then go out there and sell that deal, there will always be money out there for profitable deals, you just need to get out there and find those investors.
Most people's number one excuse for not making money in real estate is due to lack of funds, this is lame as money is out there for those profitable deals.
Visit the websites for REI Club and National REIA to find the local real estate investor's club near you. Find out when they are having their next meeting and go!
No more excuses, most of these meetings take place over lunch and usually don't cost anything to attend, so make it happen.
REI clubs might specialize in a certain area of real estate, so contact the group leader first and tell him what kind of investor you are seeking.
You will likely meet several investors at these events who would be interested in working with you.
Be aware that most of the networking takes place after the meeting, so plan to stay for the entirety of the meeting.
Visit Craigslist and look through the "Real Estate" section for investor ads and contact those folks who are posting. Ads that say "We Buy Houses" are usually placed by investors or groups of investors.
Post an ad online asking investors to contact you and add any other relevant information that might interest them. Real estate investors spend a lot of time online searching for new deals, and they might come across your ad. Ask any real estate agents you know if they personally know any investors.
Many investors are not agents themselves but work closely with agents. Finding an investor through word of mouth is always a great option and ultimately the best source of marketing for you.
A caution for all new investors, don't trust everyone who says he or she is a real estate investor.
Do some research before doing business with the so called "investor". Do your due diligence and never trust anyone implicitly, use a legal contract to ensure all parties are protected.
Real estate investing is so much easier when you have private money behind you, but you should know that if you find a deal, a highly profitable deal then there will always be money out there.
First, you need prospects, you need to target people who have the means. Some folks you may want to target are relatives, friends, co-workers, doctors, dentists, lawyer, accountants, neighbours, successful business people etc.
Once you have a couple prospects you need to know what to tell them. Come up with a plan – What do you do and how do you make money? How are they going to make money on this deal? Why does the deal make sense for them?
For example, I buy houses in need of repair at substantially less than the after repair value (ARV). I then supervise a crew and renovate the homes and resell it quickly for a profit.
I am able to offer my investors anywhere from 10% to 15% preferred return on their investment dollars, where else is an investor going to find these returns?
You should never ask for more than 70% of the after repair value (ARV) this will ensure your investor's loan will be protected by sufficient equity should the deal go bad.
You would then give them a title insurance policy, a homeowner's insurance policy, a first mortgage position, a personally signed promissory note, and an appraisal on the property.
You share with them your plan of action.
Once you have a plan, convert it into a marketing tool you can use to recruit investors.
Create an "introduction" to your opportunity, explaining what exactly you do and what you can offer them. Discuss returns and how profitable this deal can be to them.
Prepare a presentation to sell this opportunity to your prospect.
Create a package building your credibility, for instance, a credit report, list of assets, previous deals, referral letters, employment information, whatever makes you look good.
Present the opportunity educating your prospect on what private lending has to offer.
Pay them back and do many deals.
One of the biggest mistakes that new real estate investors make is that they spend an excessive amount of time learning about finding and typing up deals but a small amount of time on how to actually raise the capital from private money lenders.
It's just as important, if not more important, for real estate investors to understand the nuances of raising money as finding the deal.
Finding a deal is great but if you do not have earnest money to tie up a deal or funds to purchase it, then all that time and effort will be a colossal waste of time.
When you make an offer on a piece of property, it may be expected that you place an earnest money deposit down with your offer.
For many folks coming up with even a few hundred dollars can be a big hurdle in launching your real estate investment business, let alone the thousands needed to make a purchase.
Hence if you work on raising capital from private money lenders while locking up deals then you will have a greater chance to close the deal and have financial success.
The primary investor circle is composed of Friends & Family. Many real estate entrepreneurs turn to friends and family to help fund their first few deals. Friends and family financing is popular because it is easy to get in front of these people. After all these folks know you best and are more inclined to say yes. But there are plenty of drawbacks of raising money from friends & family as they may not be sophisticated enough to know what is a good deal and what is a bad deal and this can lead to problems when a deal goes sour.
So, when you take funding from friends and family by very clear about the risks and downside so everyone knows the potential pitfalls.
I would also strongly suggest only taking capital from friends and family members who can afford to lose the investment. That way, if the investment does turn out to go sour, at least you won't lose a valuable relationship.
With that being said, do your research and have great confidence in the deal and be prepared to lose a valuable relationship if you do take money from family and/or friends. Relationships die when deals go sour so have confidence in your deal and make sure you realize the risk.
A secondary source of investors could come from friends and colleagues of your friends and family. (the bigger your primary circle then the bigger your secondary circle of investors; get out there and make more friends and contacts through forums and other social networking groups).
This is another great source for raising capital and will be more receptive to listening to you given that you have been provided an approval from your close friends and/or family.In addition, this group of folks usually have a much largeramount capital available. There are drawbacks to working with this group as it is likely to take more time to raise money from this group as they are lessinclined to say yes as they do not know you personally. To raise money from this group, you will need prepare a pro-forma analysis and spend time meeting these investors at luncheons, happy hours, and dinners.
Another source of investors, are those folks that are most removed from your network as you don't know them personally in any manner.
This group will have the largest amount of capital available but it will also take the longest to convert them into capital partners.
The key question that comes into the mind of real estate investors is How do I find Investors to help grow my Real Estate Business?
To help answer this question, below are a few ways on how to reach these potential investors: You can utilize websites such as, Lending Club, Prosper, Go Big Network, Lendpost and Craigslist to post your investment opportunity and actively contact potential third party capital investors. Send out direct mail to investors, the tricky part here is finding these investors who are actively looking to invest. There are plenty of businesses out there whom can help you find these folks.
If you want to have success in real estate you must be committed to finding and building relationships with investors. The real estate business is a relationship one, so be prepared to put in the time to court these investors. If you are committed to finding potential investors make sure to have a plan in place so you can sell them on your model and close the deal. Remember, surround yourself with people who you want to be like and stop hanging around those folks that are stagnant or bringing you down.
I suggest you to check this our older article https://www.realestatesalesllc.com/2017/04/18/find-real-estate-investors/