How to Find Motivated Sellers in Today's Market? If you are serious about making money in real estate you need to be sure that you put in the necessary work. Real Estate investing is not easy but what worthwhile ever is? In order to have success in real estate you need to have systems to follow, a team of experts, a positive mindset, a strong desire to succeed and a great source of leads. One can have success without all those mentioned above, however a person will not be able to sustain success without a strong source of motivated seller leads. But what group is the most motivated to sell their property? There are so many different groups to market to, whether they are pre-probate, tax delinquent, foreclosure or vacant home owners. In my estimation, the answer is easy, it's folks that own vacant properties and the percentages back me up.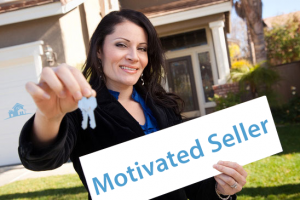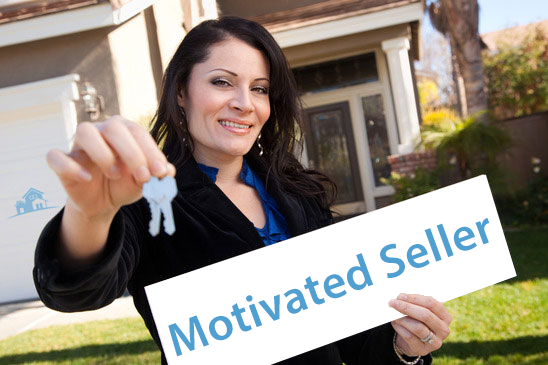 If we know that vacant property owners are our bread and butter than we better have a great way to find those motivated sellers especially in today's ultra-competitive market as deals are becoming much harder to find than ever before. If your goal is to make serious money in real estate investing you need to have a lead generation plan that works and produces the results you are seeking.
I have tried many different lead sources over the years ranging from pre-foreclosure to estates to short sales and many more. A few years ago, I came across Real Estate Sales LLC, a company that truly changed my real estate investing fortunes forever. This company provides their clients with motivated seller leads in the specific areas they are looking to invest in as they can drill down in very specific locales. Real Estate Sales finds motivated sellers for their clients by locating folks that own vacant properties with equity, in other words folks that own non-producing assets, this group can provide other type of leads as well but the very best in my opinion are those folks that own vacant properties.
Out of all the lead sources, I have come across, none have been as accurate and as strong as those from Real Estate Sales. I am so glad to have access to these leads as it definitely gives me a competitive advantage against my completion, in particular over other investors in my city and state. I don't count on just one lead source but I can honestly state that ninety percent of my deals come through the leads provided through Real Estate Sales LLC. They have perfected the business of locating vacant property owners, who happen to be more motivated to sell a property than any other group.
Houses become vacant for a variety of reasons. Whether it is an inherited home, an empty rental property, an investor that ran out of money, a divorce or relocation or just a tired landlord. These are just a few of the reasons folks own vacant properties and why you can see why you should market to folks that own vacant properties. These folks are tired of losing money on their vacant properties or don't want to continue paying taxes and fees on non-producing assets. In my opinion there is no better person to market to then those folks who own vacant properties as these folks are truly motivated to sell their properties as they don't just have to get rid of it but also want to.
Vacancy can and usually are a leading indicator of distress. What the numbers tell us is that although not all vacant properties have distressed owners, most distressed home sales are vacant. What makes it the most profitable among marketing lists is the fact that the property is generally vacant before it is an REO, before it is probate, before it is listed, before you see a lien. The vacancy is typically the first warning sign that someone may need to sell soon. So why not jump on that opportunity before your competition is aware of the situation or property.
Vacant houses represent one of the most viable sources of good deals on investment real estate. An owner with any of these vacant house problems is most probably a motivated seller. Your job as an investor is to seek the owners out and solve their problems by purchasing the property.Most vacant house owners don't even know they're motivated, it's your job to sell these folks and make them realize they need to move these properties and cash out before it is too late. For one reason or another they haven't take the initiative to sell.They don't want to call a Realtor, they don't have enough cash to fix the place up, the house is disrupting their life, they don't live in the area or are just tired of keeping up the property and paying taxes on their non-producing asset. Whatever the reason the home is vacant, I assure you that if you find these folks with vacant properties you will find a good number of motivated sellers in that group.
So, how do you find these folks who own vacant properties?Some folks use bird dogs to find vacant properties, other folks post ads on Craigslist, Ebay Classified section, Oodle, letitgo or Backpage to name just a few. Other folks might even be able to find some deals in the "Real Estate Services Offered section" of websites. Driving for dollars also works but it will cost you time and money that you may not have; many folks who don't have the time prefer to use bird dogs who they can pay per lead based on the information they give you. While all these can be great tools to finding motivated sellers, none will be as effective as the leads that Real Estate Sales LLC is able to provide not to mention efficient or cost effective. Real Estate Sales LLC does their research and updates their leads every couple of weeks which most other systems can't claim. If you want an accurate source of motivated sellers, make the investment in Real Estate Sales LLC and see your Real Estate business take off as you never imagined it could or would.
If you are serious in making money this year, make sure you have a lead generation plan because without one you will not have the success you heve dreamed of or deserve. If you want to experience success this year make the investment and find a lead generation system that works, I strongly recommend Real Estate Sales LLC. Real Estate Sales is a legitimate company that takes great pride in their business and quality of their leads. Whichever company you choose, make sure to do your research and don't invest just because their website looks good, make sure to look for testimonials before choosing a company to help you find your leads. While there are many types of leads out there, I believe the most motivated folks out there are the folks who own vacant properties and I would encourage you to go out there and start marketing to these vacant property owners if you want to experience great success in your real estate business.
You can also read this helpful article