Home price changes are not much different in North Carolina than what has happened across our country. Home prices have increased tremendously since the housing market collapsed in the late 2000's. Some markets were not impacted as much as others, however all of North Carolina's large metropolitan areas saw a huge hit to the housing market when housing bubble busted.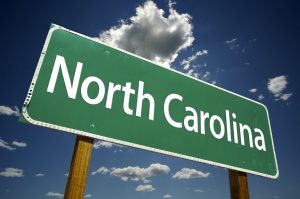 Hundreds of thousands of people lost their homes in North Carolina and many just walked away as they were under water and saw no chance of catching back up. Since 2011, home prices have been steadily rising in North Carolina and in 2016, many cities are at all-time highs.
Raleigh and Charlotte are the two biggest markets in the state and they are both on fire. It is not uncommon for houses in those areas to see an increase of more than 15% in value within a 6 month time frame.
Other cities like Greensboro, Durham and Winston Salem are also seeing increases, however not as great as Raleigh or Charlotte. The increase in sales can be attributed to the low interest rates and in many cases that the demand is much higher than the supply.
Deals can still be found in North Carolina, however they are much harder to find than the used to be and one must do plenty of work to find those great deals.
Not only is North Carolina seeing home prices increase but they are also seeing much more construction than in quite some time.
Construction costs have increased by more than 35% since 2011 so prices have continued to rise, however with interest rates expected to go up, I don't foresee home prices continuing to rise at the rate we have seen.
North Carolina has a very healthy housing market and there is no reason to believe this will change as it is one of the most popular states for retirees and millennials. Home price changes will slow in the coming years but one should expect the same to be the case for other states across the US as well.
Real Estate Sales LLC brings you the latest news in the real estate investing field. Please come back more often.