In order to have success when purchasing and selling real estate you will need to have a strong team around you. This team should include but not be limited to a contractor, real estate agent, accountant, wholesalers and of a course a real estate attorney.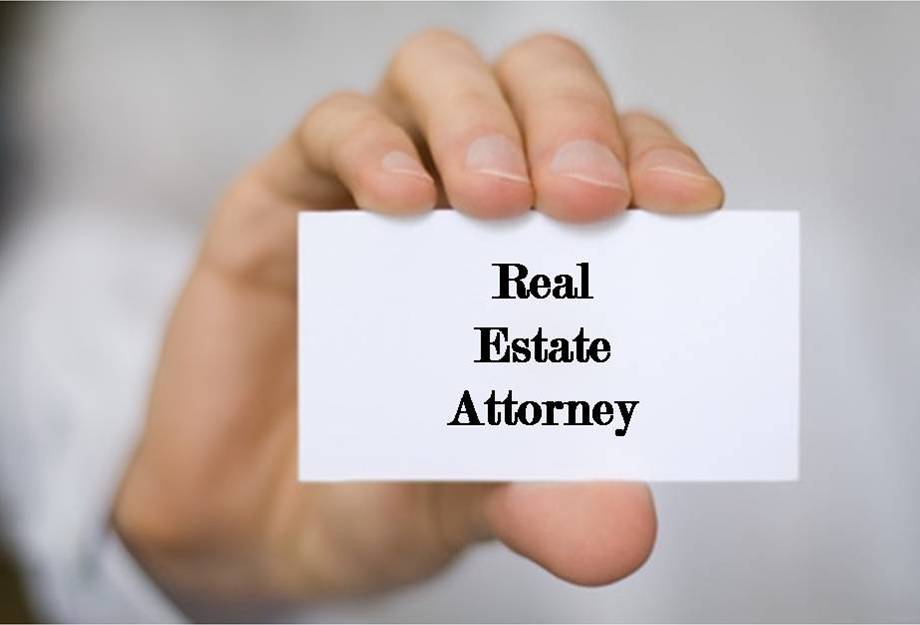 A real estate attorney can make or break your business, so it is very important that you choose carefully and know what questions to ask. These attorneys are there to protect you and to help you make sure transaction goes through without any major hiccups. While all folks on your team are imperative, your real estate attorney may be the most important.
Below are some recommendations that will help you choose the best real estate attorney for your purchase and sale of real estate.
First, make sure to start early, you want to look for an attorney before you seriously begin looking for that investment property.
Second, don't count on your gut alone, make sure to seek others advice; join a Real Estate Investment Association and ask those folks who they have used and if they had a positive experience.
Third, go online and look for real estate attorneys in your area with positive reviews and make sure whomever you choose has plenty of experience, you don't want to be stuck with a new attorney that has never worked with investors before.
Fourth, do your homework and plenty of reading, don't rely solely on what others say or what the attorney tells you. Finally, make sure to interview all real estate attorneys you are considering and whatever they promise be certain to get it in writing, while a verbal agreement is nice it doesn't mean much in the American court system.
So when speaking to an attorney what questions should you ask them. Below are some of the questions I ask attorneys and would recommend you do the same. Before you hire an attorney, it is helpful to determine how much real-life legal experience he or she has, so ask them how long they have been practicing for.
If you're asking for help with something simple like a purchase agreement, maybe you wouldn't mind having someone with one to three years of experience, but if you're dealing with a real estate development or something complex, you probably want somebody with much more experience.
You also want to make sure the attorney you choose graduated from an accredited law school. When choosing an attorney find out how many years they have practiced in your state, some attorneys have a lot of experience but perhaps not many in your state, this is important as all states have a different set of laws and can take some time to understand completely.
Hiring someone with more experience will probably cost you more money but it will probably be well worth the peace of mind.
Not all real estate work is the same, aske the attorney if he or she has dealt with transactions similar to yours. If he or she has they will be more equipped to handle your case and to foresee potential issues and what they will need to do to overcome those.
Bottom line, is you want to get an attorney with the right experience for your matter, don't settle for someone with just legal experience, and make sure these folks have the appropriate experience.
It may be difficult to get attorneys to give personal referrals as they need the consent of that client in order to make that happen, so I would suggest speaking to other attorneys that don't handle real estate law to get their recommendations.
Ask the real estate attorney how he or she would handle your case. It's not out of line to ask an attorney for a brief overview of what he plans to do on your behalf.
This line of questioning will help you determine which attorneys are knowledgeable about real estate law and if they are able to think quickly on their feet which will ultimately give you greater confidence in them.
If an attorney doesn't know what he or she is talking about, they'll give youa vague answer like, 'Oh, I'll take care of it, don't be concerned about it.
A good and experienced attorney will give you an outline of actions that should will be taken, from beginning to end. It's important that you find someone that you feel comfortable working with but that doesn't matter if they are not detail oriented and know exactly what they are doing.
Ask the attorney how he or she will bill you. Knowing the fee schedule for your attorney can help to avoid unknown and unpleasant fees at a later date. Most attorneys work on an hourly basis, meaning they will charge you a certain amount for every hour they spend working on your case.
Standard hourly fees will range depending upon your state, the experience of the attorney and how large the firm is. For many real estate transactions, I work with attorneys that charge a flat fee rather than an hourly rate. With that being said, if your case requires negotiations with another party than you can expect to be billed hourly.
Ask the attorney who will be handling your case/transaction. Many law firms will pass off work to a junior attorney, a paralegal or someone knowledgeable about the law, but not necessarily to a licensed attorney.
You want to be sure you feel comfortable with whomever will be handling your transaction/case before proceeding. I generally don't have an issue with a paralegal or junior attorney handling my transactions but I want to be certain that they are competent and that I know beforehand as I hate surprises.
Make sure you have a rapport with each person handling your transaction/case and whether you're getting the kind of attention you warrant.
I want to be sure I choose an attorney that has worked with other investors and has some creativity. I want my attorney to be able to tell me what is legal and what is not and if something is not legal, what I can do within the law to get the outcome I desire.
In other words, I want an attorney who knows the law like the back of their hand and is able to give me suggestions to how to stay within the law that gives me the best opportunity to get the outcome I am seeking. As an investor I always looking for competitive advantage to buy those deeply discounted properties and you should be doing the same and a good attorney can give you that sound advice that you need.
Remember, good legal advice is not necessarily cheap, however, sound advice can save you from pitfalls as you buy, sell and/or litigate your real estate issue.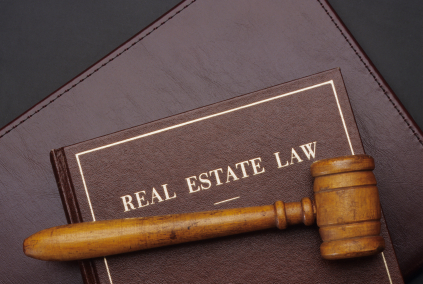 An experienced lawyer, more often than not will pay for him or herself so make sure you don't pinch your pennies when deciding on a real estate attorney especially if you are new to the real estate investing world. After asking specific questions about a real estate attorney's background, be sure to choose the lawyer who makes you feel at ease.
Real Estate School Las Vegas NV brings you the best tips and tricks regarding real estate investing.