There are many different ways to invest in real estate without buying homes.
Some folks choose to get into real estate as a realtor or broker while others get into real estate by handling financial side of things (Bank, Mortgage lender etc.).
Most folks involved in real estate have a desire to invest/buy properties sooner rather than later.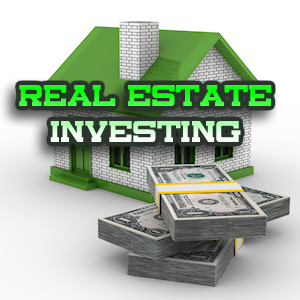 While there are many ways to get into real estate, the best way initially would be as a wholesaler.
Acting as a wholesaler gives you the ability to make profit in real estate without having to buy homes.
As a wholesaler you are able to buy into real estate without having any skin in the game besides for option consideration similar to earnest money which gives you a small stake in the property.
As a wholesaler, your goal is to sign an option purchase contract on a piece of property.
This option gives you approximately 30 to 90 days to either buy the property for yourself or sell the property to another individual when we talk about real estate investing.
An option to buy contract gives an individual the contractual and legal right to buy a house but not the obligation to buy the house.  So you have a right to buy, but you're legally not obligated to buy unless you exercise your right.
That is the whole key to wholesaling.
Once you have the option contract, you can market it, you can sell it, you can assign it, and you can make money on the deal.
The only thing you have to potentially lose is your option consideration, which is usually no more than 20 bucks. The option contract gives you legal interest in the property, so it's completely risk free.
If you are looking to investing in real estate without buying houses, wholesaling is the way to go, not to mention it will also help you learn your market without needing to put your money at risk.
You can get Real Estate Coaching with our outstanding coaches and learn all these tricks that help you make money even from the very first month.