We know you often asked yourself if investing in real estate for passive income is possible. Yes it is.
Being successful in generating passive income from real estate requires doing a great deal of homework beforehand. The last thing you want to do is to invest your hard earned money in an investment that's not worth the risk.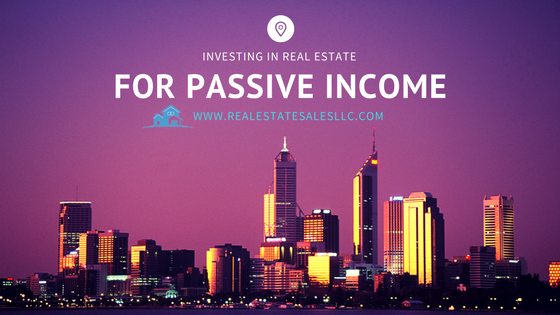 In order to have success in this business, even if only looking for passive income is that you need to research your investment and find folks that you trust, we never want to invest blindly.
Investing in rental properties is a great way to earn passive income, but you need to be sure to do what you can to avoid those money pits.
A money pit will eat up all of your potential rental income and cost even more for constant repairs and make it harder to keep your rental units full. You can avoid them by doing your footwork and making your money when you buy.
This means that you visit properties, review their tax histories, rent rolls, repair costs and ensure the local market is strong and has sound long-term potential and the local rental market is one that is favourable to landlords and property owners.
If you have to compete to fill your units and pay high taxes in areas where potential rental income in limited, you will have a difficult time making money and probably made a bad business decision and will have trouble generating passive income from your real estate investment.
But if you buy right and the property and market are good, you can make very good passive money.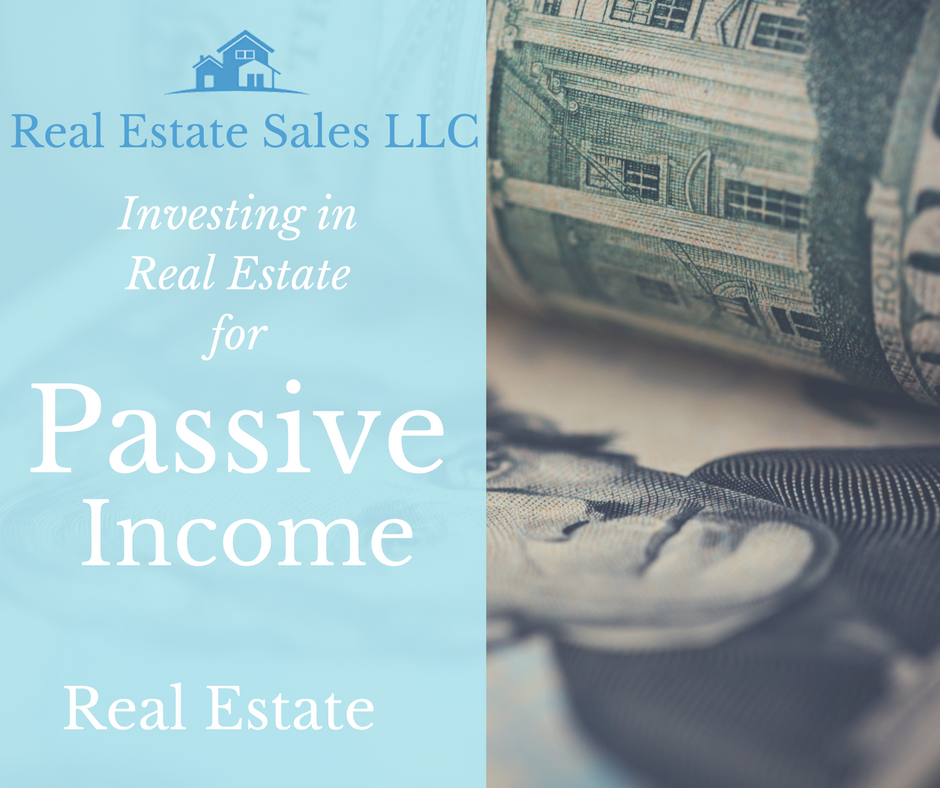 Simply put, passive income is money that you earn by means of doing little effort or work.
In the world of real estate, buying and managing rental properties can be a full time job which requires lots of work and follow up, like adhering to tenants' requests, collecting rent, maintenance of the property, filing eviction notice and much more.
So if you've taken real estate up as a part time job, or if you want to guarantee a steady flow of income for your retirement, you've got to find ways to make passive income.
To help you make this happen, I have put together a list of ways on how to make passive income to help you get started.
Being a landlord requires a lot of work in terms of managing the property, current tenants, picking up rent monies and can get overwhelming especially if you own multiple rental properties. And while owning multiple properties can help you diversify your investment, it can end up consuming a great deal of your time as well.
If you have a strong interest in how to make passive income in real estate, your best bet is to hire a property manager who can significantly take over your duties as a landlord.
As previously mentioned, a property manager will tend to tenants' needs, collect rent, check up on the property. They will technically be taking care of the management duties of being a landlord.
In order to make money in investing in real estate you need to be able to find deeply discounted properties and the best way to do that is to find a company that can help you locate those properties.
I recommend marketing to vacant property owners as they are usually the most motivated. You will probably find these leads in many different places online but the best company I have come across is real estate sales LLC.
You can check them out as well as many other lead providers online, but make sure you do your research and look for testimonials prior to investing in one of these companies.
Once you find these properties, you will want to find a general contractor, a real estate attorney and a property manager. Of course, you will have to pay these folks a commission or a fee for their services. Hiring these folks is a must and well worth the money spent.
So, be sure to surround yourself with folks who know what they are doing and that you trust. Make sure to discount the fees associated with a property manager before arriving at your net profit.
All in all, as an investor, always conduct cost and benefit analysis to any business related decision you make, and choosing to hire a property manager is no exception.
The benefit is passive work, but the cost could dig a deeper hole into your finances. So please make sure you do your due diligence.
If you want to master the art of how to make passive income in real estate, consider the idea of real estate partnerships where responsibilities are divided between you and your partner/s.
You can reach some sort of agreement with your partner/s regarding the terms of management.
Partnerships aren't solely for the reason of splitting finances; you may even take turns managing the rental property/ies. Moreover, decision making and task division become easier since the work load is split up between two or more investors as opposed to a one-man show.
Another reason I like Real Estate Sales is they have access to real estate investors so once you make those connections you can pitch partnership ideas to those folks which can be great if you are not looking to have all the responsibility on your plate.
Real estate partnerships also help in building your network as a real estate investor. Networking provides you with a platform to meet other investors, future partners, contractors, real estate lawyers, brokers, etc. which is really helpful especially if you're starting out in real estate.
Learning how to make passive money in real estate becomes easier overtime as you learn the ins and outs of the real estate industry.
Networking is necessary to have success in the business but with partners it can become that much easier and the sooner you make those connections the easier the business will become.
Real Estate Investment Trusts REIT's are companies that own and/or finance income producing real estate investments. REIT investments offer numerous advantages including high yields, simple taxes, excellent liquidity, demand sensitivity, as well as helping you make passive income.
REITS offer a variety of investments including residential properties and commercial buildings. The diversity of investments in REITs translates into lower risk for an investor, unlike being involved in solely one type of investment. When you diversify your risk with REITS, you are well aware on how to make passive income.
If you invest in quality products in your property, you'll save yourself plenty of time, effort, and money in the long run.
Simply put, you won't have to go replacing the kitchen cabinets between every other tenant if you've invested in good ones and done your due diligence when choosing a tenant. If you have done good plumbing work, tenants are less likely to call in with a problem.
So when we say invest in your property, I am essentially saying you have to be proactive and beat the problem before it occurs.
This will definitely help you achieve passive income for a long time. Make sure to have folks clean the gutters, change the air filter every 4 to 6 months to not only take care of the property but to make sure tenants are taking care of the property as well.
While there are numerous ways on how to make passive income, nothing is entirely passive and no one will watch your money as closely as you will.
Before making the investment and especially in the beginning after making the investment you will need to do work and put in some time to this endeavour.
Whether it's deciding on an investment, building the relationships, checking up on your tenants every now and then, renovating your property/ies, marketing your property, etc. you'll have work to do.
Moreover, to establish a passive income generating investment, you will need to hire other people to do the job for you but that will cost you money.
Regardless, if you are building a business in real estate, you must be committed and driven to generate and materialize profit in the long run.
To make passive income in real estate is not about taking time off, you will have to hustle and be involved in your business as much as possible especially in the beginning.
Over time you can create passive income in this field but don't get into this business thinking you don't need to put anytime into it as that is the perfect way to lose your investment monies.