Most people have negative thoughts when discussing mobile homes.
This is a shame as mobile homes can be very nice and are homes that some folks take great pride in.
I know plenty of investors that have made a small fortune investing in mobile homes.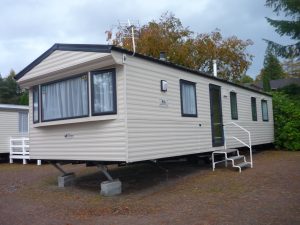 There are many benefits associated with mobile homes
The most appealing factor associated with mobile homes has to be the affordability factor.
Investing strategies for mobile homes can earn nice profits and increased cash flow with just small investments.
An investor can usually buy a mobile home from a motivated seller without putting any money down and only offering monthly payments.
This investor then is able to sell this same mobile home to a buyer in a lease to own option where the investor would require a 20% down payment and finance the remaining balance.
Banks will not loan money on mobile home purchases so these folks are counting on you, the investor to help them purchase their mobile home by offering financing.
Investing in mobile homes can be a great way to create cash flow but like all investing it requires a well thought out plan and knowledge of the market.
More tips regarding mobile homes and other types of real estate investing can be found on our blog.
Please check it often: http://www.realestatesalesllc.com/blog