One of the most important team member for an investor is a real estate agent. Unfortunately good real estate agents can be difficult to find as work ethic can be an issue for many in the field.
How to find goods Real Estate Agents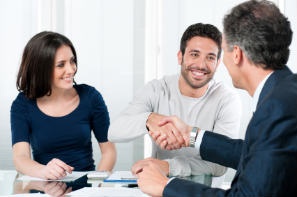 In addition to work ethic, many real estate agents do not understand what investors are looking for and can be difficult to coach. As an investor/buyer you need to explain exactly what you are looking for to the agent or you can be certain that he or she will bring you a whole lot of loser deals.
When explaining to a real estate agent what you are looking to buy, do not leave any details out. You need to tell them the locales you are interested in, a specific price range, a certain return/cap rate you are looking for, type of home, number of beds and baths, and any other details important to you.
It is also vital as a buyer that you find a realtor that is not shy to put in a low ball offer and to make multiple offers, some real estate agents will get annoyed with investors and prefer to work with the typical home buyer, this is fine, however we need to make sure we know this as soon as possible.
Before choosing a real estate agent, make sure you ask for recommendations from other investors. Many times, investors will be more than happy to give you recommendations for investor friendly realtors. Remember, that what works for one investor may not work as well for you, make sure you have good chemistry with the investor friendly real estate agent prior to settling on one.
You can also find reviews on agents online at sites like Zillow and realtor, however I would strongly recommend getting a recommendation from an investor you know, I would also encourage you to get a realtor that can bid on HUD homes as well as you can find some great deals on these government owned homes and it makes things much easier if your agent is certified to bid on these homes.
Finally and most importantly, make sure your real estate agent has also invested in properties themselves as these folks understand us, buyers much better than those who have no experience buying real estate for themselves.
It can be difficult to find a good real estate agent, but don't cut any corners trying to find one as a good real estate agent will take your business to the next level and make things much easier for you. Happy investing!