Attracting High Quality Leads on the Web is vital for your real estate business. Internet buyer and seller lead generation accounts for nearly 50 percent of my real estate business. If you are serious about your business you will invest in a lead generation system. Folks who do their research and build an online presence will have dramatically more sales than the competition. I know folks who make 500 percent return on their investment from internet lead generation and while this may be a higher percentage than the norm, most everyone that have been doing this for longer than 6 months are seeing great returns on their investments.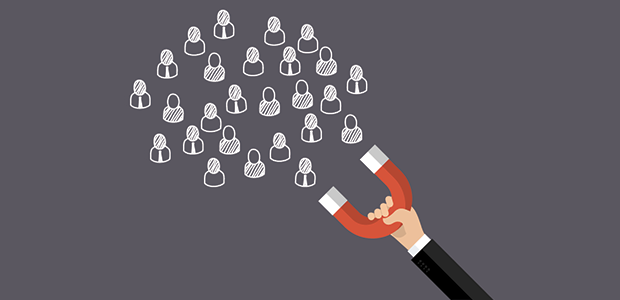 However, the Internet landscape has changed quite a bit over the years, the cost of entry into this space has also become much more expensive. The top placement of the Internet market share is mostly controlled by Zillow, Trulia and realtor.com. In addition, more real estate brokers and third-party buyer lead generation platforms, such as BoomTown and Zurple, are bidding their way to the top of first-page results.Due to this increased competition, pay-per-click advertising costs on Google, Yahoo, Bing and other search engines have risen. This can, in turn, make it difficult for the average real estate agent to compete for placement. But there is still a great opportunity for agents and investors who want to compete for buyer traffic from search engines.
I and many other investors and brokers recommend having a four-system approach to Internet buyer and seller lead generation. The four system approach includes organic search engine optimization (SEO), pay-per-click advertising, online marketing systems from services such as Market Leader, Zurple or BoomTown and third-party lead providers such as Zillow, Trulia and Realtor.com.
Organic SEO is a process for obtaining natural placement in the big search engines, like google, Bing, and yahoo, which can be accomplished through blogging, writing articles, and by having strong content and a solid structure on your website. The goal is to be unique while providing value to potential clients. For instance, Zillow has influence, as it is uniquely valuable to the real estate consumer. It provides an easy way to get a home valuation report and an easy way to search for homes. Its unique content just kept growing, and it is now viewed as an "authority" website. Think about what folks need and/or want that other sites are not offering and make it happen on your site.
First, it is a good idea to update your website or blog with unique content the reader cannot find anywhere else. The goal is to provide an immediate solution to a consumer's problem on your website. The question to ask is, "Will this content help real estate consumers make better decisions and answer their questions?" You want to make your website an authority site for the real estate consumer. Of course, SEO can be time-consuming and a challenge for many folks by learning just a little each week and implementing a bit at a time, however, SEO can go a long way toward capturing organic ranking and market share.
The best way to find out what people are searching for is to ask your buyers and sellers. Ask them how they search for homes or buyers and what keywords they use. The search engines are looking for human content that is unique and valuable.
Pay-per-click advertising is when you pay to be found in the search engines. You can achieve this through advertising programs provided by Google AdWords, Yahoo, Bing and other search engines. As mentioned, the costs have risen in the past several years. As investors, we are not expected to be experts in setting up campaigns and utilizing keyword optimization. My advice is to take the time to investigate and learn how to set up a simple campaign with one of the major search engines, such as Google.
Then set a clear goal about what you are trying to achieve. Finally, create a realistic budget. It is important to send your buyer traffic to a landing page or website that solves a problem for the real estate consumer. Make it easy for the consumer to get exactly what they were seeking. But do not forget you are attempting to capture the consumer's information, you need to get a name and phone number or email address at the very least and if they are selling their property you need to get their address, so you can build a list or database, which will give you the ability to follow up. You may need a website or "lead page" to accomplish this.
Online marketing systems, such as Zurple, BoomTown , leadPropeller and Market Leader, basically do all the work for you. They provide you with a complete website platform to manage your leads. They set up pay-per-click advertising for you, and many times their website platform is optimized to rank higher organically in search engines. Of course, there is a cost for all of these services. The cost of these systems can range from $400 a month to over $10,000 a month, don't worry if you can't afford much but make the sacrifice to get something up and running because if you don't you are dead in the water and will not be as successful as you deserve to be.
Personally, I have had great success with such systems as LeadPropeller, which is an all in one product. I hear from my broker friends that Zurple is an amazing system as it also manages leads for you. This system is real estate behavioral marketing on steroids. Systems like BoomTown provide more of a front-end and back-end experience. BoomTown can also act as your website, compiling the database and tracking management of your leads. Again, the benefit of any of these is that they are complete marketing systems that do most of the heavy lifting for you.
Zillow, Trulia and realtor.com are what I call third-party lead providers. Love them or hate them, these are all authority websites in the eyes of the consumer and the search engines. It would only make sense to be involved with them in some form or fashion. This is not the time to take a stand against the establishment, take advantage of these sites and use them to your advantage
I would suggest building a profile on these platforms first. Then I would recommend featuring your offerings/listings for more buyer and seller exposure. I recommend doing further research on how these platforms could help your real estate business. There is no easy answer here. Many folks have great success investing with these systems, while others will not invest the time or money and will pay for it greatly.
The bottom line is to explore, research and have an open mind to utilizing one or all four of these systems. I personally invest in all four. But this is my business model, and real estate is not a one-size-fits-all business. With that being said, no one can argue about how buyers and sellers are finding information. Times are changing and all segments of the population are searching online, so if you are not in that space than it will be very difficult for you to have sustained success. From there, it is about building the right relationship with your clients. Remember, marketing is the engine to get a conversation that will ultimately help you build a relationship, and you need that relationship to make a sale. This business is all about relationships, but you need folks to be aware of you before you can build that relationship.